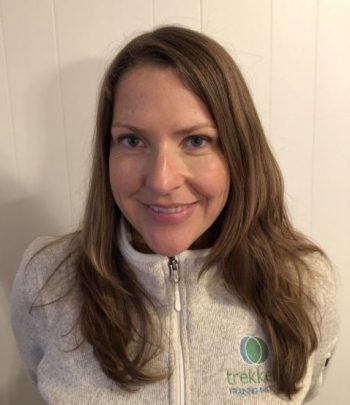 Meredith Lynt, Director
Meredith has been committed to the field of youth development for over a decade and has been inspired by and committed to Trekkers nearly as long. Meredith has facilitated Trekkers' growth and development  while ensuring that the organization remain genuine to its core values. As the Director of Trekkers Training Institute, Meredith hopes to inspire other youth development professionals to create state-wide systemic change in raising aspirations in young people. Prior to her role as the Director of the Institute, Meredith worked directly with Trekkers' youth as a Program Manager, then transitioned to developing new staff and overseeing the general direction of programs as our Program Director.  Meredith has a B.S. in Sociology and holds a Certificate in Non-Profit Management from Maine Association of Non Profits. Beyond Trekkers, Meredith has worked for Big Brothers Big Sisters of Massachusetts Bay, Youthlinks, and Forrester Research. Meredith fell for her husband (and Trekkers volunteer!), Adam, in a bat cave on a Trekkers trip to the Pacific Northwest. They now live together in Rockland, Maine.
Cathy Lookabaugh, TTI Coordinator 
Cathy is the Trekkers Training Institute Coordinator and works directly with Trekkers as their Volunteer and Administrative Coordinator. She holds a B.S. in Wildlife Ecology and a B.A. in Mathematics from the University of Maine at Orono. After college, Cathy spent three years living on the Big Island of Hawaii where she studied sea turtles for the Hawaii Island Hawksbill Turtle Recovery Project. Cathy found her way back to Maine in 2017 and currently lives in Damariscotta with her husband, two cats, and two turtles. During her off time, you would likely find her exploring the outdoors!